Top 5 Kid-Friendly Coffee Shops
We Seattlelites sure do love our coffee, but sometimes it's hard to find the right spot for you and your kiddo. To help, we've handpicked our Top 5 kid-friendly coffee shops below 👇 To thank us, raise your cup and share your love by posting your photos on social using #relovable. And give us a follow on Instagram, Facebook and Twitter. where we share fun pics and perks.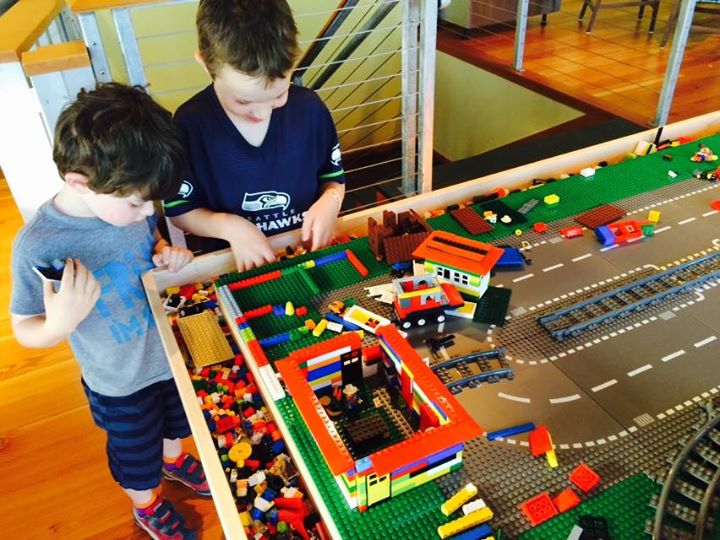 Wunderkind has two dedicated play spaces with lots of play toys and legos. All tables are close to the play areas so parents can keep an eye on their kiddo while chatting with a friend, grabbing a bite to eat, fueling up with their favorite espresso, or winding down with a beer or wine. Daily passes are avail for $6, monthly and annual passes are also available.
Location: Ravenna - 3318 NE 55th St, Seattle, WA 98105
Phone: 206.854.7186
Mighty'O Donuts is a sustainably minded bakery based in Seattle with multiple locations around the city. They serve super tasty healthy (organic, GMO-free, zero trans fat, vegan) donuts so parents can feel good about giving their kiddo a special treat. Plus they give public tours to preschoolers through seniors.
Locations: Greenlake, Ballard, Capital Hill, Denny Triangle, Downtown
Phone:
Honey Bear Bakery is a fun and convenient spot for parents on the north side of Seattle. Parents can sip on a delicious coffee, pick up a tasty pastry, or grab a bite with a friend while their kiddo plays in the enclosed play area with a life-size chess set. They offer lots of great kid and adult breakfast and lunch food options.
Location: Lake Forest - 17171 Bothell Way NE, Lake Forest Park, WA 98155
Phone: (206) 366-3330
Firehouse has a playroom with lots of books and toys, plus a sliding door that separates the playroom from the main area, so kids can stay sight while you sip on your coffee and check your email. They have a wide range of snacks and food and a parking lot (bonus).
Location: Ballard - 2622 NW Market St, Seattle, WA 98107
Phone: 206.784.2911
Founded by a single dad, Vios Cafe is a family-centric community business. They have a large kiddo corner where parents can enjoy adult time while keeping kids in sight. They serve up Illy coffee and delicious family-style Mediterranean options plus their servers are top notch offering patient and quick service.
Location: Capital Hill - 903 19th Ave E, Seattle, WA 98112
Phone: 206.329.3236
Share the love ❤️ by clicking below